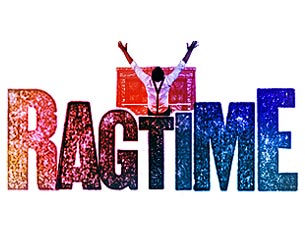 Okay, now that it's official, I can talk about it.
I will be heading to NYC in September to start rehearsals for the Broadway revival of Ragtime. This is the transfer of the production I did at the Kennedy Center this spring, and I will be reprising my role as radical anarchist Emma Goldman.
To say I'm excited about it would be an understatement. To say I'm scared would also be an understatement. It's a big move. I'm subletting a studio in midtown Manhattan for the nonce; I will probably shift elsewhere after the first of the year. Meanwhile, John will be holding down the fort at home in Virginia.
The show goes into previews on October 23rd and opens November 15th for an open-ended run.
While I won't comment on the show itself on this blog beyond the usual Crass Commercial Announcements, I will definitely be blogging about my Big Apple Adventure – so stay tuned!